An exceptional dining experience awaits you at SIAH. We aspire to savor your taste buds and providing unforgettable experiences with our splendid food options, impressive services, and great ambiance.
Intriguing flavors ecstatic delicacies and unique concept restaurants, we take your rendezvous with food to the next level.
Mouthful Restaurant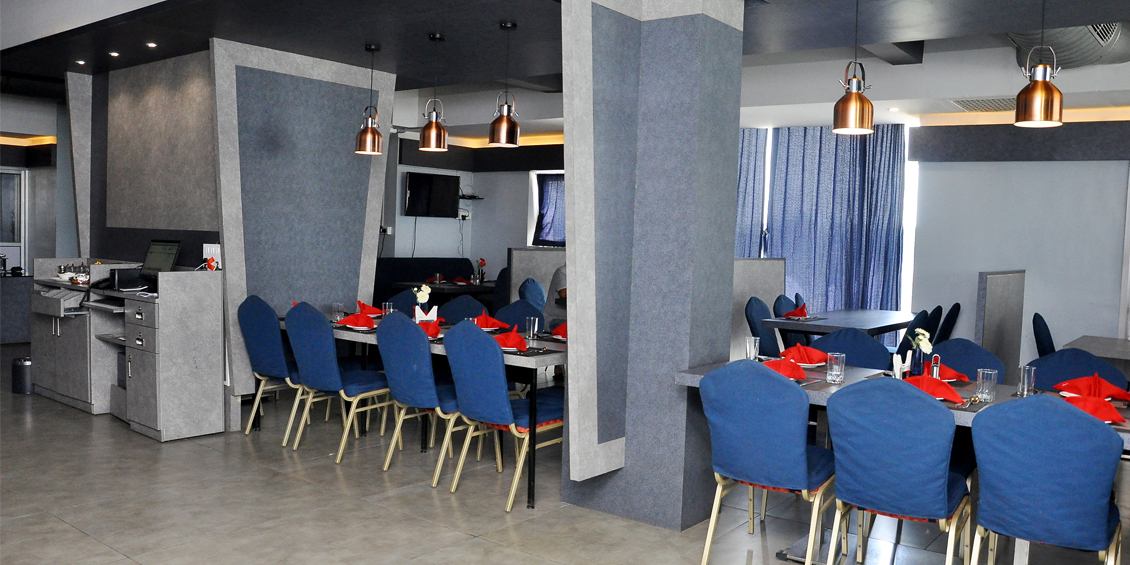 Tickle Your Taste Buds
Keeping quality and authentic taste at the core of its heart, Mouthful is a multi-cuisine restaurant serving Chinese, Continental and Indian cuisine. From sumptuous kebabs to creamy curries, pasta or delicious handmade Indian breads, the extensive menu and the delectable flavors will leave you craving for more.
Kids Play Area
Kids Play Area
If you're looking for a place for a perfect meal and a fun time with your kids, we've got your back. We have a special play corner to keep our younger guests engaged, while you relax and enjoy your meals. Mouthful also has a dedicated menu of kids' friendly dishes served right at the kids' corner. Watch them have fun, whilst tucking into freshly prepared, seasonal food.
Welcoming ambiance, entertainment for the whole family, great pricing and courteous service – there is certainly something for everyone at Mouthful.
Poolside café
Delightful Food Fiesta
If you are looking for a great place to satisfy your appetite and an unusual experience, 9/11 is a perfect choice. The charred masala, sizzle of the grill, smoky aroma – each dish is cooked to perfection for a great BBQ experience. Enjoy Al-fresco seating by the pool, enjoy the cool breeze and roll into a flavorsome journey with lip smacking delicacies and juices.
From paneer and vegetables to fish and prawns, you can choose from veg or non-veg and grill them to your own liking, to keep your taste buds salivating. The outdoor ambience, a diverse and interesting menu, amazing prices, and excellent service, you have a good excuse to keep coming back
Book Early & Save
Sign Inn Apart is the ideal hotel for your leisure or work trip. Book now for an experience that will make your stay unforgettable.